SUPA GOLF is a modified form of golf where the golf clubs have oversized heads and are made of plastic. Similarly the ball is also oversized, softer and made of rubber plastic and iridescent in color.
The flight pattern of the ball is also very similar to that of a real golf ball. The maximum distance the ball can travel when struck with the driver is approximately 100 meters. The putting cup size is about 2.5 time larger than a traditional golf hole. And the holes are generally much shorter than a full sized golf course.
All of the above features make SUPA GOLF much easier to play than traditional golf and so is far more enjoyable for everyone of all ages and skill levels.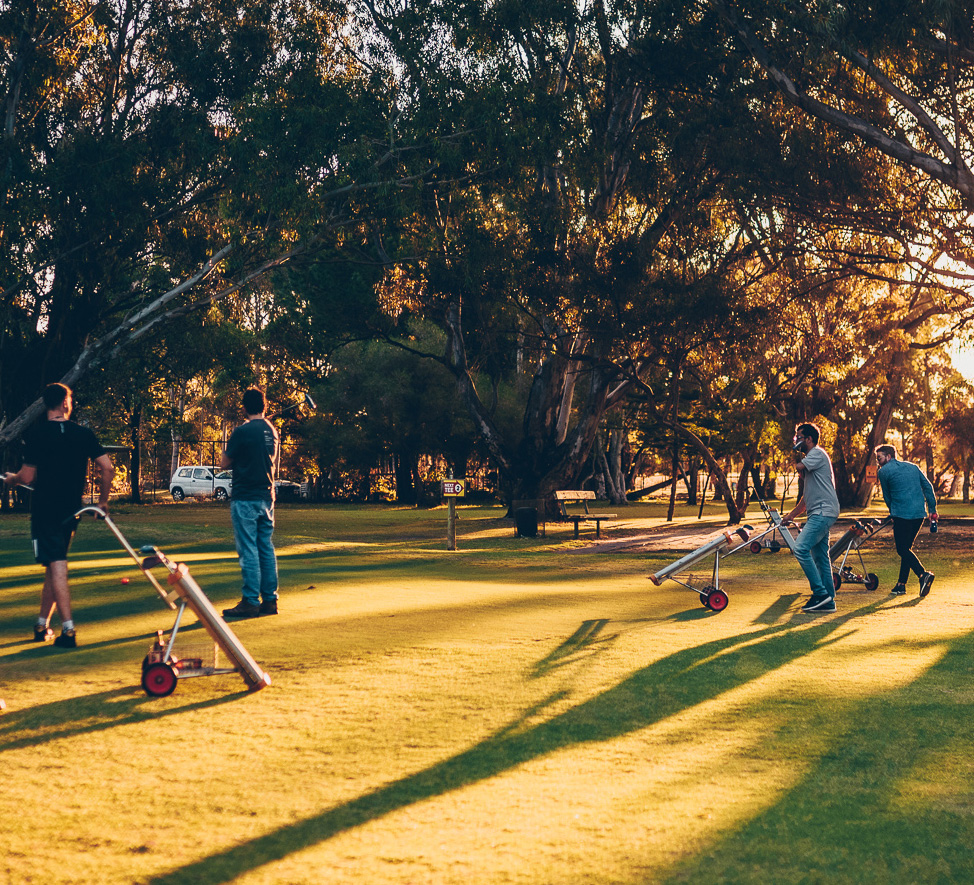 Why is SUPA GOLF
So much fun?
Modified rules make it less serious
Oversized club heads make it easier to hit the ball
Bigger golf balls in bright colours are more visually appealing and easier to get airborne
Shorter length holes make it easier to hit the greens
Larger putting cups make it easier to hole out
Two 9 hole courses with bunkers and water traps provide a fun but fair challenge
900m walk per 9 hole course, Par 3's, 4's and 5's
Up to 5 players per team